Spray Foam Insulation for

Champaign

, Illinois
Spray Foam Insulation for Champaign, Illinois
N aparece PC
Searching for the best insulation provider in Champaign? Assured Insulation offers comprehensive insulation solutions for residential and commercial properties. Our expert team helps regulate condensation, reduce heat loss, cut electricity costs, and minimize greenhouse gas emissions with efficient insulation options.
The Need for Effective Insulation in Champaign
Champaign experiences extreme weather conditions throughout the year. Winters can be bitterly cold, while summers can be scorching hot. This makes proper insulation an absolute necessity.
Effective insulation helps to regulate temperature and maintain a comfortable indoor environment all year round.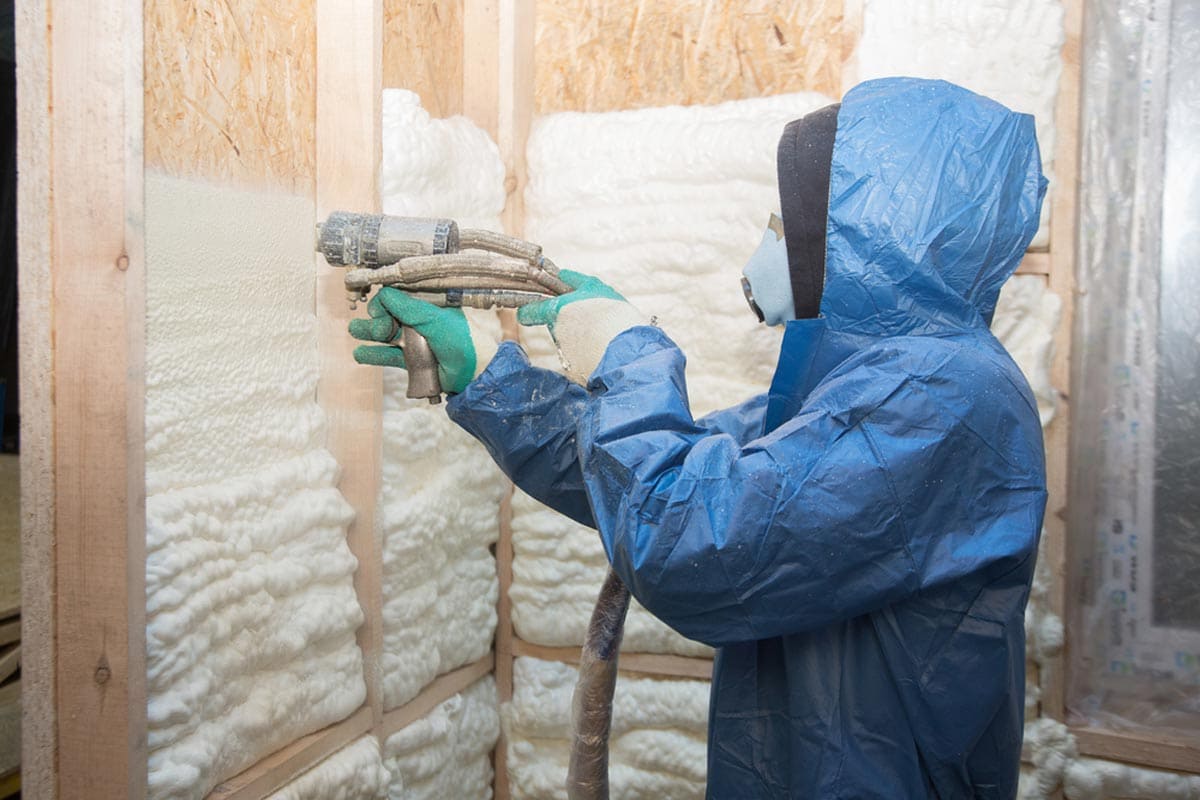 Regulate Condensation and Heat Loss
Condensation can be a significant problem in Champaign, particularly during the winter months. Unchecked condensation can lead to mold growth and other issues, which can compromise the safety of your property. Our insulation solutions are designed to regulate condensation and prevent heat loss, ensuring that your property stays comfortable and safe. Effective insulation also helps to keep your heating and cooling systems from working harder than they need to. This results in lower energy bills and helps you save money in the long run.
Slash Your Electricity Expenses
Firstly, a notable advantage of insulation is its ability to assist in reducing electricity expenses. By ensuring your property is adequately insulated, the burden on your heating and cooling systems to maintain a comfortable indoor climate is lessened. Consequently, this leads to decreased energy consumption, lower utility bills, and ultimately, substantial financial savings.
Reduce Greenhouse Gas Emissions
At Assured Insulation, our dedication to environmental responsibility is paramount. Recognizing the detrimental effects of greenhouse gas emissions on the environment, we focus on providing eco-conscious insulation solutions. Consequently, our insulation products aim to assist you in minimizing your carbon footprint and embracing a more sustainable lifestyle.
Assured Insulation Champaign Provides Multiple Types of Insulation Solutions
At Assured Insulation Champaign, we understand that every building is unique and requires tailored insulation solutions. That's why we offer a range of insulation solutions to meet your specific needs. Our team of experts has years of experience and is dedicated to providing high-quality insulation services that are unmatched in cost-effectiveness. Whether you're looking to reduce energy costs, regulate indoor air quality, or prevent ice dams, we have the expertise and materials to provide the best possible solution for your building.
We offer a variety of insulation solutions to meet your specific needs. Here are some of the insulation types we provide:
1. Spray Foam Insulation
Our spray foam insulation provides superior insulation and air sealing for your home or business, reducing energy costs and increasing comfort. Learn more about our spray foam insulation in Champaign.
2. Cellulose Insulation
Made from recycled materials, cellulose insulation is an eco-friendly option that provides excellent insulation and soundproofing. Learn more about our cellulose insulation in Champaign.
3. Attic Insulation
Proper attic insulation is essential for maintaining a comfortable temperature and reducing energy costs. Our team can provide expert installation services for your attic insulation needs. Learn more about our attic insulation in Champaign.
4. Pole Barn Insulation
Our pole barn insulation solutions can help keep your agricultural or industrial space comfortable and energy-efficient all year round. Learn more about our pole barn insulation in Champaign.
5. Ice Dam Prevention
Ice dams can cause significant damage to your roof and increase energy costs. Our ice dam prevention solutions can help protect your home or business from these costly issues. Learn more about our ice dam prevention insulation in Champaign.
6. Insulation Removal
If you're experiencing issues with old or damaged insulation, our team can provide expert insulation removal services to ensure that your home or business stays comfortable and energy-efficient. Learn more about our insulation removal in Champaign.
Why Choose Assured Insulation?
Choosing the right insulation provider is essential for ensuring that your property is adequately insulated. Here are some reasons why you should choose Assured Insulation:
Team of Experts With Years of Experience
At Assured Insulation Champaign, we take immense pride in our team of seasoned industry professionals. Firstly, our technicians possess extensive training and expertise in a wide array of insulation solutions, encompassing spray foam, cellulose, attic, pole barn, and ice dam prevention.
Moreover, their skillset and proficiency enable them to tackle any project, regardless of size, while guaranteeing the job is done correctly from the outset. Ultimately, with our exceptional team of experts, you can confidently rely on receiving the most suitable insulation solution tailored to your home or business needs.
Use of High-Quality Material Only
When it comes to insulation in Champaign, using high-quality materials is essential for long-lasting results. At Assured Insulation Champaign, we only use the best materials and equipment in the industry to ensure that our customers get the highest quality insulation solutions available. We believe that using subpar materials is not only a disservice to our customers but also a waste of time and money. That's why we invest in top-of-the-line materials that provide superior insulation and energy efficiency for years to come.
Unmatched Cost-Effectiveness
At Assured Insulation Champaign, we recognize the crucial role cost plays for numerous customers. Consequently, we endeavor to offer unparalleled cost-effectiveness throughout our insulation services. To begin with, we diligently maintain affordable and competitive pricing without sacrificing quality or service standards. Furthermore, our team collaborates with you to identify the most suitable insulation solution that accommodates your budget and satisfies your requirements. Ultimately, we firmly believe that everyone deserves access to premium, energy-efficient insulation options, and we remain dedicated to making this vision a reality for our esteemed clientele.
Are you ready to experience the benefits of effective insulation in Champaign? Contact us today to schedule a consultation and learn more about our services. Our team of experts is ready to help you find the perfect insulation solution for your home or business. Don't wait any longer to improve your energy efficiency and reduce your environmental impact. Let Assured Insulation Champaign be your go-to source for all of your insulation needs.