Energy Efficiency Solutions in Decatur, IL
Energy Efficiency
Whether you're considering a smaller project like sealing the air gaps around your windows or a larger project like a solar electric system installation, your first call should be to Assured Insulation Decatur for all your Energy Efficiency Decatur, Illinois needs. Our team of professionals has the experience, know-how, and attention to detail needed to help you find the right Energy Efficiency Solutions.
Home Energy Audits ,Decatur Illinois
A home energy audit is the first step to a more comfortable and efficient home. We take a whole-house approach when conducting energy audits, using state-of-the-art tools to identify areas where your home is wasting energy. Our goal is to provide you with Energy Efficiency Solutions for a greener and more cost-effective living environment..
Through a diagnostic blower door test, we'll evaluate how air tight your home is and determine where and how severe the leaks are. Then, with thermal camera imaging, we'll pinpoint the problem areas of air leakage and moisture infiltration. We'll then recommend cost-effective solutions for conserving energy in your home.
Homeowners in Decatur and Central Illinois are shocked at how much energy they can save by making a few simple improvements in their home.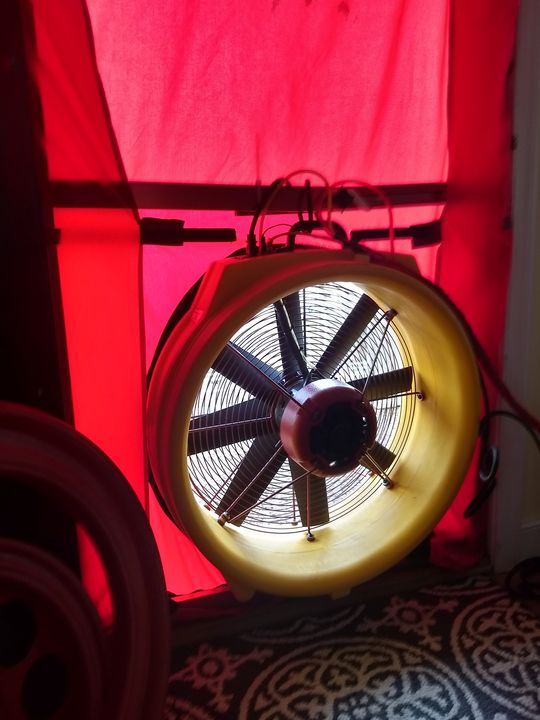 Installation of Energy-Saving Products
We work with a wide variety of energy-saving products to give homeowners in Illinois exactly the energy efficient solutions they need. We'll even work with your local utility company to install low-cost, energy-saving products as they are made available.
For walls, attics, basements, and crawl spaces, we remove old insulation and install new, energy-efficient insulation for greater home comfort. We'll install spray foam, blown-in cellulose, blown-in fiberglass, or traditional fiberglass batts according to your needs.
For areas that have air leaks, we offer air sealing services for a more airtight home. The energy-saving products we install in your home will offer year-round benefits and help you save up to 30% on home heating and cooling costs.
Helping you create a more energy efficient home
Additionally we take pride in helping homeowners in Decatur, Central Illinois, and the surrounding areas enhance the energy efficiency of their homes. Through testing and home energy audits, we help our clients find the most cost-effective solutions for their homes. Through insulation installation and air sealing, we help our customers enjoy energy savings year-round.
We assist our clients in obtaining all available rebates and financial incentives to make energy efficiency more accessible.
Whatever your energy efficiency needs, the experts at Assured Insulation Decatur Illinois are here to help.
Frequently Asked Questions